Nicolas Cage and the Michael Jackson Estate are among the latest to share their condolences following the passing of Elvis Presley's only child, Lisa Marie Presley.
On Friday, the Jackson Estate took to Instagram to share a statement following Lisa Marie's death.
"We are saddened by the sudden tragic loss of Michael's former wife, Lisa Marie Presley. Michael cherished the special bond they enjoyed and was comforted by Lisa Marie's generous love, concern and care during their times together. Our hearts are with Lisa Marie's children, Riley, Harper and Finley, and her mother, Priscilla, in this difficult time. – The Estate of Michael Jackson," the caption read, alongside an image of the couple.
Presley died on Thursday at age 54. 
Cage shared a statement with Fox News Digital on Friday, saying that Lisa Marie's death was "heartbreaking."
LISA MARIE PRESLEY, ELVIS AND PRISCILLA'S ONLY CHILD, DEAD AT 54
LISA MARIE PRESLEY TO BE BURIED AT GRACELAND NEXT TO HER BELOVED SON, BENJAMIN KEOUGH
"This is devastating news. Lisa had the greatest laugh of anyone I ever met. She lit up every room, and I am heartbroken. I find some solace believing she is reunited with her son Benjamin," Cage said.
Priscilla Presley's representative shared a statement with Fox News Digital after her daughter's death that read, "Priscilla Presley and the Presley family are shocked and devastated by the tragic death of their beloved Lisa Marie. They are profoundly grateful for the support, love and prayers of everyone, and ask for privacy during this very difficult time."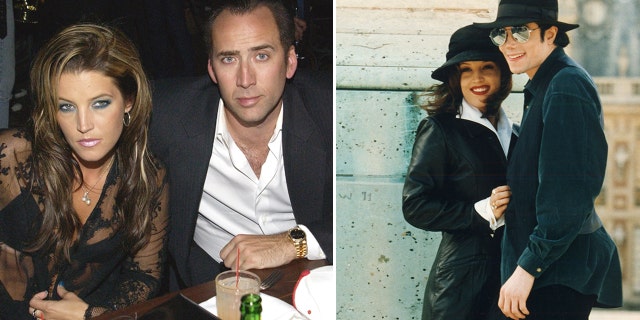 Lisa Marie married Michael Jackson in 1994, just 20 days after finalizing her divorce from her first husband, Danny Keogh.
Jackson and Presley divorced in 1996. In an interview with Rolling Stone in 2013, Presley opened up about her marriage with Jackson.
WATCH: LISA MARIE PRESLEY SHARED REMARKS AT ELVIS PRESLEY'S 88TH BIRTHDAY AT GRACELAND DAYS BEFORE HER DEATH
"I got into this whole, 'I'm going to save you' thing," she said.
"I thought all that stuff he was doing — philanthropy and the children thing and all this stuff — was awesome and maybe we could save the world together," Presley continued.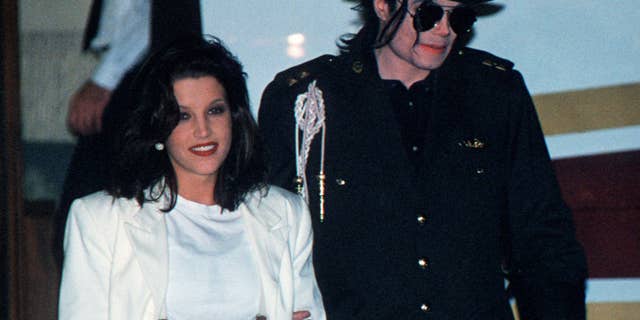 "OK. Hello. I was delusionary. I got some romantic idea in my head that I could save him and we could save the world."
Speaking on how she perceived her reputation to have been harmed following her marriage to Jackson, she said, "All I did get out of it was a s—storm. And I got out of it."
"Now people go, 'You seem somewhat sane, you seem pretty together — what the hell was that all about?'" Presley said. "It put a stigma on me. A 'what the hell was she thinking?' stigma."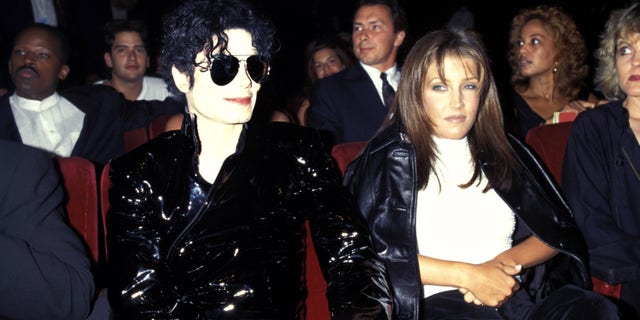 Presley and Jackson remained friends up until his death in 2009.
She married her third husband, actor Nicolas Cage, in 2002. The "National Treasure" star filed for divorce three months later, and the separation was finalized after 107 days of marriage.
LISA MARIE PRESLEY'S LIFE IN PICTURES
Cage is notoriously known for being a huge Elvis fan. Reports revealed that while the actor was still married to Lisa Marie, he was allowed inside Elvis' bedroom at the Graceland estate, which is strictly off limits to anyone who is not a family member.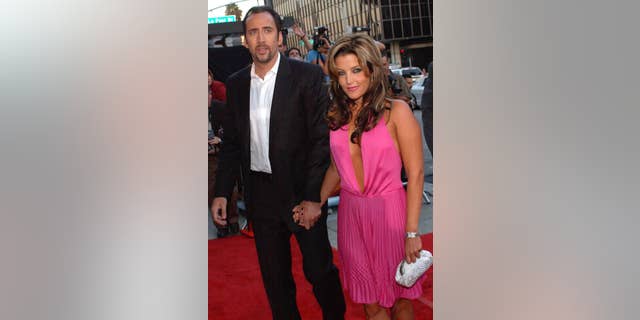 In an interview with the late Barbra Walters, Cage discussed his marriage to Presley and said, "Oftentimes when you have two people who are very strong and their own personalities and rather intense, sometimes you can have a hard time meshing."
CLICK HERE TO SIGN UP FOR THE ENTERTAINMENT NEWSLETTER
Cage had conflicting feelings when it came to their split.
"It's sad, and I miss her every day," he said, adding, "and sometimes I wish we couldn't have rushed the marriage, and sometimes I regret rushing the divorce, but it just seemed like it wasn't going to change."
In past interviews, Presley was more outspoken on the couple's split.
CLICK HERE TO GET THE FOX NEWS APP
"The most upsetting thing was when he called to say he was sorry, wish he hadn't done it, things like that," Presley told ABC in 2003. "You can't have a temper tantrum and then call me four days later and expect, you know, everything to be fine again . . . so, it was like that. . . . We were both like two twelve-year-olds in a sandbox, basically."
Other stars who have spoken out following Presley's death include Tom Hanks, John Travolta, Leah Remini and more.
#Lisa #Marie #Presley #remembered #Nicolas #Cage #Michael #Jackson #Estate #lit #room



Source link